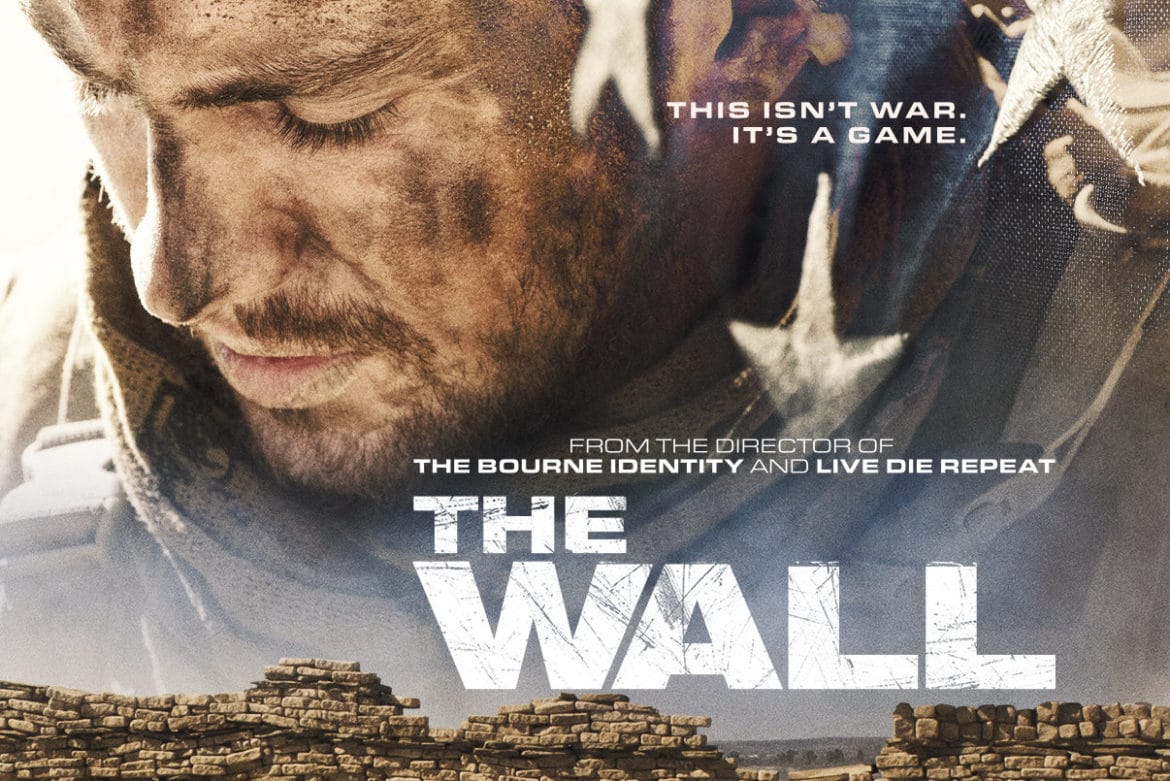 Ditching the high-budget bombast of his previous work, director Doug Liman (Edge of Tomorrow, Mr. and Mrs. Smith) has put together a minimalist production that would make early work like Swingers look well funded. The Wall, starring Aaron Taylor-Johnson and John Cena, is a war drama that ditches the typical epic tone and opts for a claustrophobic thriller in the vein of films like Buried and All Is Lost. It's set entirely within a few hundred yards of desert, with 90% occurring behind a dilapidated wall while Johnson's Isaac attempts to outsmart the Iraqi sniper who has already severely wounded Cena's Matthews. The plot follows from there as you might expect: a slow and steady buildup of tension, character reveals, and every possible attempt at survival.
There's not a lot that sets The Wall apart from similar thrillers. Its villain, dubbed Juba (Laith Nakli) and communicating only through our hero's radio comms, is a faceless mastermind similar to Kiefer Sutherland's Caller in Phone Booth, and spends a hefty chunk of the brief runtime breaking down Isaac and forcing the young serviceman to confront personal issues. He's almost godlike, with a knack for seeing through Isaac's insecurities and an almost impossibly accurate shot with his presumably stolen rifle. Eventually we do learn some personal details about Juba, such as his past occupation and motivation, but for the most part he remains an anonymous killer whose meticulous nature seems both unlikely and nightmarish.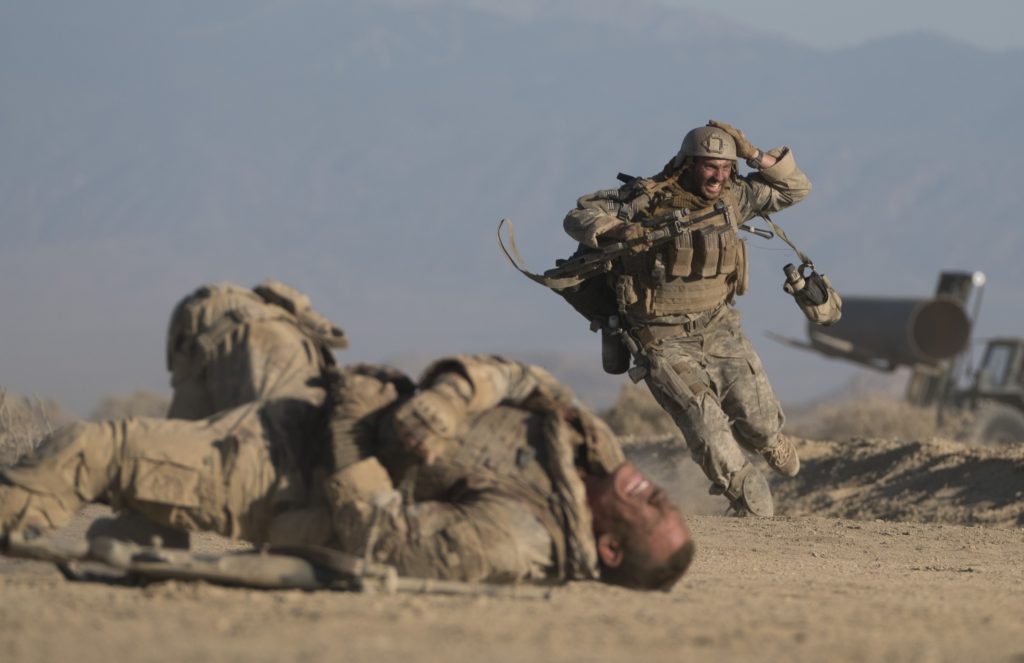 In fact, it would be easier to classify The Wall as a thriller bordering on a horror movie than to call it a war film. Sure, the main character is a soldier and he's dealing with enemy fire, but the story focuses more on personal details and moral grey areas than it does anything political. There is some back and forth about Americans coming in and destroying a peoples' way of life for profit, as well as plenty of racial epithets hurled by our average joe hero, but the focus isn't really on the war so much as the metaphorical wall Isaac has built for himself. The entire film is about breaking that down and forcing him to come to terms with past issues, while dealing with a proselytizing psychopath.
For an actor as often disregarded as bland as Taylor-Johnson is, he does a great job portraying the fear and frustration of Isaac's plight. In a sub-genre as reliant on powerful performances as the single location thriller is, it's easy to ruin the suspense with a poor actor. Luckily, Liman chose the right man for the job. Taylor-Johnson, who I admit to enjoying in 2014's Godzilla, should put plenty of haters in their place with one of his most realistic performances to date. Isaac is not a super genius or even particularly heroic, mostly hiding with only a few moments of bravery and plenty of tactical errors along the way. He's intelligent, but also maintains a vocabulary consisting mainly of "Hajji" and various four letter words. While we might internally berate him for making the wrong choice or prodding his attacker, it's hard not to be on the side of someone who is just so human.
Meanwhile, WWE Superstar John Cena continues to impress after a string of hilarious cameos in films like Trainwreck and Sisters. Here, a the gruff superior officer and sniper who's only interest is getting the hell out of this wasteland. Cena doesn't get to do much before he's shot in the opening minutes of the film, but his early conversations mixed with military speak show off his gift for gab and natural charisma far better than his early attempts in movies like The Marine and 12 Rounds. Here he's a more seasoned presence, and you can tell that — given the chance — Cena could still make a fine niche for himself in Hollywood. Just five years younger than Dwayne Johnson, who is arguably at the peak of his career, Cena's chances might be higher than some would think.
Roman Vasyanov, who proved himself adept at claustrophobic military action with David Ayer's Fury, brings a lot of grit and smart staging to the table as Liman's cinematographer. The two build a strategic coverage style that helps the viewer understand their surroundings and work out the situation right along with Isaac. It's engrossing, and keeps the tension high for the film's duration. While it could be argued that it's not particularly advanced in style, that's 100% to its advantage. Minimalism is the name of the game here, and Liman is obviously passionate about that aspect. Additional props to the sound design team, who add a whole other layer of visceral horror to the scenario.
The Wall is not going to win any awards or change the landscape for single location thriller. It has a real gut-punching ending that could either impress with its ballsiness or frustrate with its simplicity, but the lead up to that point makes for an edge-of-your-seat thriller that shouldn't be missed in theaters.
Comments
comments