We review Free Fire, while shooting Big Guns!
Don't Shoot the Reviewer! The film Free Fire is set in Boston in 1978 and revolves around a gun deal gone bad. The film has massive amounts of gunplay, but is really carried by its cast, which includes Sharlto Copeley, Bree Larson, Armie Hammer, Cillian Murphy, Jack Reynor and more.
In honor of the film, we decided to review while shooting some big guns at Machine Guns Vegas. Nothing gets you more ready for this film than lots of bangs and booms.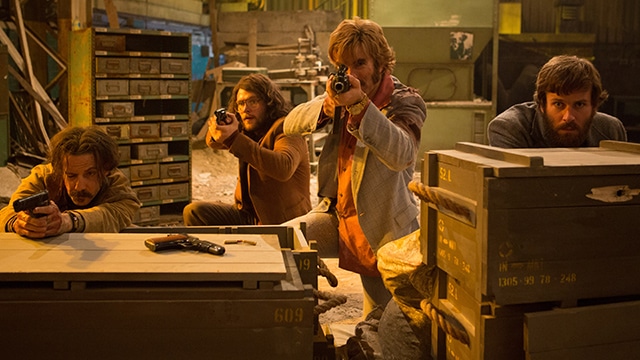 The Story:
Justine (Brie Larson) brokers a meeting in a deserted warehouse between two Irishmen (Cillian Murphy & Michael Smiley) and a gang led by Vernon (Sharlto Copley) and Ord (Armie Hammer), who intend to sell them a stash of guns. But when shots fire during the handover, complete pandemonium ensues, with everyone at the scene suddenly thrust into a heart-stopping game of survival.
Free Fire movie trailer

More information on Machine Guns Vegas here