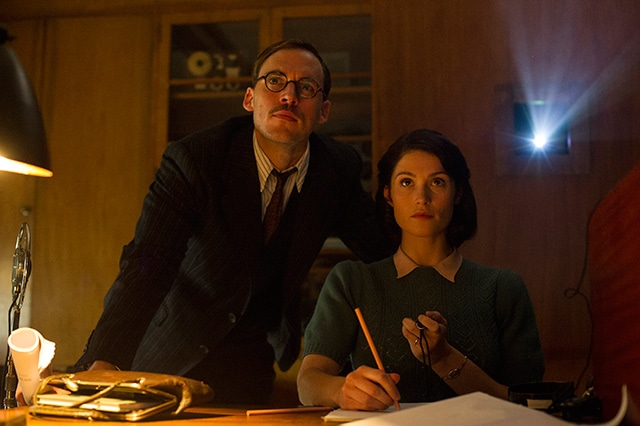 Magical chemistry abounds in Lone Scherfig's Their Finest, a british foray intol love, war and the poetry behind early cinema. Taking place in 1940 England, where life and property are simply another odd chance off for German bombers, we find a strong and charasmatic married woman that wills herself onward. Our story follows Catrin Cole (Gemma Arterton), a delightful woman with a strong morale compass and an inventive wit. She walks through rubble and hellfire to help provide for her artisticly inclined husband (Jack Huston), a man hurt in war and hurting to provide for the household.
Upon a chance, Catrin lands herself into screenwriting and the creation of an uplifting story surrounding Dunkirk, written emotionally with an underlying use, as fuel for the hearts and minds of the all-engulfing war machine. Working under head screenwriter Tom Buckley (Sam Clafin), she pushes for equality and her own personal needs. Very quickly we see the possible checmistry between this writer and married woman, but how will fate turn the key for them?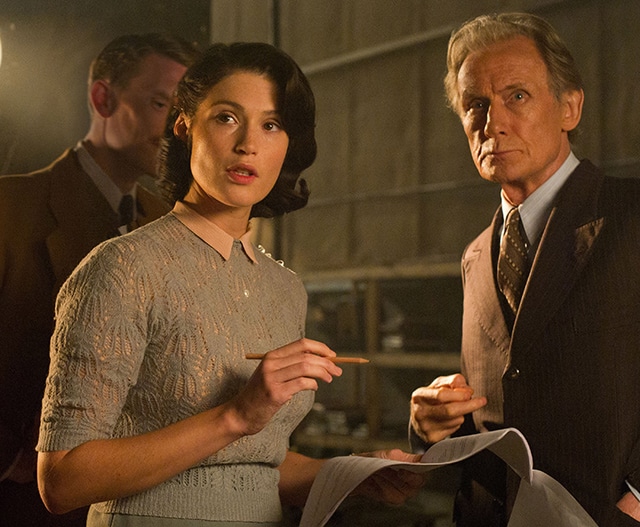 Through twists and turns, the things you expect and the things you want from this film constantly change. The chemistry between Catrin and Tom has a legendary status about it, an ease that could happen as effortlessly as gravity. And this is what pulls you into this film. Keeping you in the film is the surrounding cast which includes Bill Nighy as the aging actor Ambrose Hillard, Racheal Stirling as the upright Phyl Moore and special appearances by Jeremy Irons and Richard E. Grant. Lastly, the direction and set design are superb. The world that Lone created and the camera work were subtle, but packed depth at every opportunity. A La La land meets Jane Austen with a world war flavoring the timeline and an underlying angst.
For me personally, I enjoyed this film immensly. Art and cinema met an axis in this film where every part and every person carried their weight with aplomb.This film revived my interest in Gemma Arterton, not only in skill, but her singular beauty as well. And for Sam Clafin, he has surprised and garnered my interest for sure. Most will remember him as Finnick Odair in The Hunger Games, but I will remember him as the subtle scrrenwriting love interest from this film. Not to be forgotten, Bill Nighy gives a stellar performance and creates humor from dry sand, which only serves to spotlight his talents more. While this is more of an arthouse film, I would recommend it to all with a noticable IQ and a need to excape into a story that wasn't written with the words "Insert CG graphics here".
Running time: 1h 57m
MPAA Rating: R
Review
Their Finest is British poetry in motion.