Review: The Fate of the Furious – while drifting in a speeding car!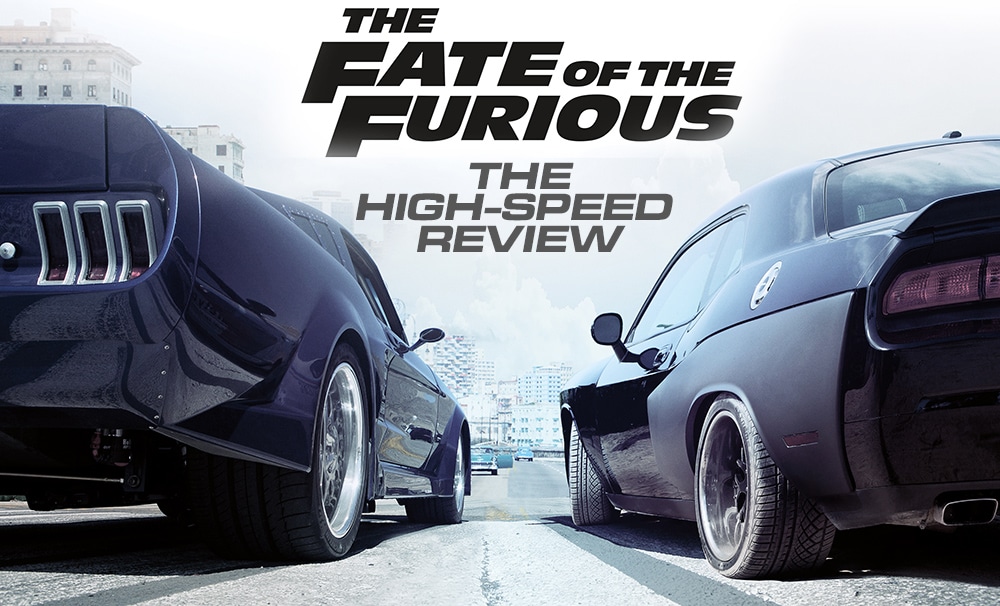 Dropped by Exotics Racing in Las Vegas to get a high-speed ride from drift racing legend Rudy Ibanez. Watch as I attempt to review the Fate of The Furious while drifting around corners at 80mph.
Fun Fact: Rudy did the drifting stunts in Fast & the Furious: Tokyo
Drift.
…and Yes, I know I messed up some of the story line, also I kept calling Dwayne Johnson "The Rock", instead of Luke Hobbs, Sue me, it was hard to concentrate having so much fun!
To put it simply, the movie is non-stop fun. And while you know the destination of this trip, don't think it won't be action packed and entertaining. This movie is far from a station wagon car ride to grandma's. The added dynamic of a truly evil villain in Cypher, played wickedly by Charlize Theron, rounds out a film that could easily end up being back-to-back car racing music videos.
Vin Diesel, Dwayne Johnson and crew go all-out in what I can only define, as the next generation of G.I. Joe. An endless budget, multi-million dollars in vehicles and space-age futuristic weapons….yeah, I'm about to spout "Yo Joe" here.
Tis' the summer blockbuster season and F8 is revving the engine for a big box office.!
The Fate of the Furious movie trailer

More information on Exotics Racing here
Comments
comments