If you're attending SXSW this year, you are in for quite a treat! Film, music and comedy are being splayed out like the best Vegas buffet. The choices are endless, but the festival is not, so we've rounded up our Top Picks and some must-see options for your schedule.
Quick Tips for all festival attendees and visitors:

Plan ahead and leave a gap between scheduled events
If you're going to wear a cowboy hat, wear it with pride, not ironically.
Have fun!
Small Town Crime (Top Film Pick)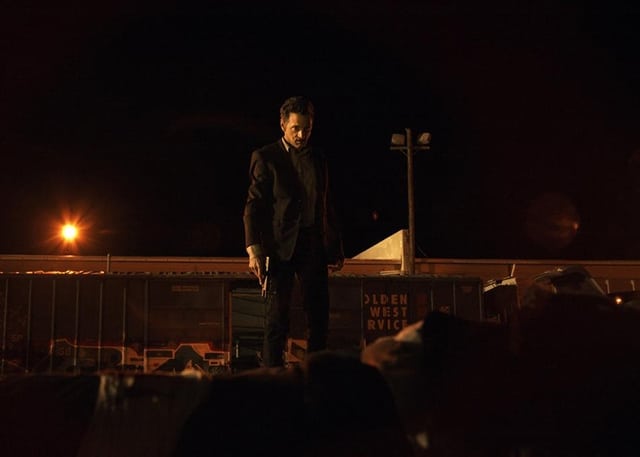 March 11th | 3pm – 4:31pm | Paramount Theatre (World Premiere)
March 12th | 10pm – 11:31pm | Rollins Theatre at The Long Center
March 17th | 11am – 12:31pm | Alamo Lamar A

Starring: John Hawkes, Anthony Anderson , Octavia Spencer, Robert Forster
Directed by: Ian Nelms, Eshom Nelms
This second venture from the Nelm's brother shows their exponential growth as Directors. With a killer cast that knows how to deliver and a solid thrilling story, our excitement level for Small Town Crime has grown daily.
Ex-cop Mike Kendall (John Hawkes) discovers the body of a young woman and, in an act of self-redemption, becomes hellbent on finding the killer. While his un-couth and quirky detective style helps break open the case, his dogged determination unwittingly puts his sister (Octavia Spencer) and best friend (Anthony Anderson) in danger. Additional cast members include Robert Forster, Clifton Collins, Jr., Michael Vartan, James Lafferty, Daniel Sunjata, Caity Lotz, Jeremy Ratchford, Don Harvey, Stefanie Scott and Dale Dickey.
__________________________________________________
Tei Shi (Top Music Pick)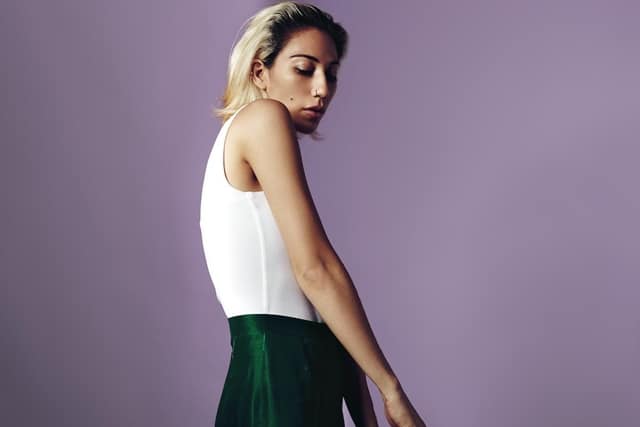 March 15th | Empire Control Room | 8:30pm – 9:10pm
March 15th | Cheer Up Charlie's | 11pm – 11:40pm

Indie Pop Singer-Songwriter from Argentine, currntly living in Brooklyn…but in song form.
Listen:
https://www.iheart.com/artist/tei-shi-910186/
Crawl Space is the debut album from Tei Shi and documents her transformation from the cautious and curious new kid on the block to a confident, self-possessed artist. Written and recorded over a year and a half, the album traces a much wider arc, from Tei Shi's earliest musical explorations to this, her first long player. Born Valerie Teicher, Tei Shi remembers composing songs as early as eight years old. The now New York based artist was born in Buenos Aires and growing up between (Bogota,) Colombia and (Vancouver,) Canada. Throughout every song, Tei Shi brings a remarkable clarity to the very act of vulnerability, to exposing oneself and inviting others in.
__________________________________________________
Upright Citizens Brigade presents ASSSSCAT (Top Comedy Pick)

Attending: Bob Odenkirk, Horatio Sanz, Jessica McKenna, Jon Gabrus, Matt Walsh, Matt Besser, Shaun Diston
March 12, 2017 | 8pm – 9:30pm | Esther's Follies
Look at the cast list, buy a ticket!
The longest-running show at the Upright Citizens Brigade Theatre (founded by Amy Poehler, Matt Besser, Matt Walsh, Ian Roberts), ASSSSCAT features true tales from celebrity guests and inspired scenes from some of the world's most skilled performers. For over a decade, ASSSSCAT has played to critical acclaim and sold out audiences in New York City and Los Angeles, making it one of the longest running improv shows in comedy history — and 2017 marks its fourth appearance at SXSW Comedy.
__________________________________________________
Song to Song (Film)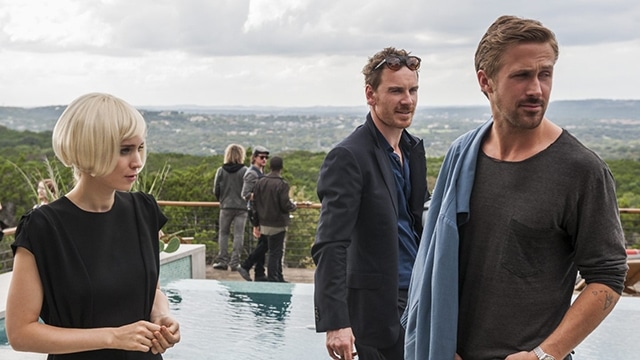 March 10th | Paramount Theatre | 6:30pm – 8:30pm (World Premiere)
Starring: Ryan Gosling, Natalie Portman, Michael Fassbender, Rooney Mara
Directed by: Terrence Malick
Terence Malick being Terrence Malick in a Terrence Malick way. With a cast list that rivals Knight of Cups. #Genius #WeHope
In this modern love story set against the Austin, Texas music scene, two entangled couples — struggling songwriters Faye and BV, and music mogul Cook and the waitress whom he ensnares — chase success through a rock 'n' roll landscape of seduction and betrayal.
__________________________________________________
Survive (Music)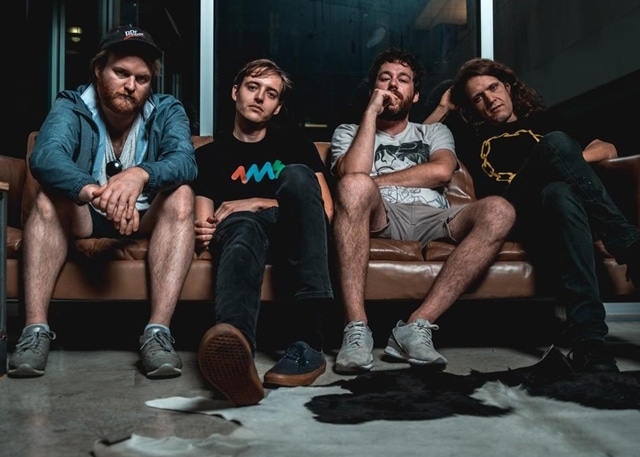 March 16 | 11:55pm – 12:40am | Hotel Vegas Patio
S U R V I V E has been producing synth-heavy, horror-score-influenced compositions for years, and two of the group's members are known for crafting the critically acclaimed score for the popular Netflix series Stranger Things. For almost a decade, the band has explored these themes with drum machines and analog synths, shown on numerous EPs and on their first full-length, Mnq026 from 2012. Releasing their second full-length record 'RR7349' last September on Relapse Records, S U R V I V E kick off their 2017 globe-trotting, festival-heavy tour schedule with a series of shows for SXSW in their hometown of Austin, Texas.
__________________________________________________
Doug Stanhope and Friends (Comedy)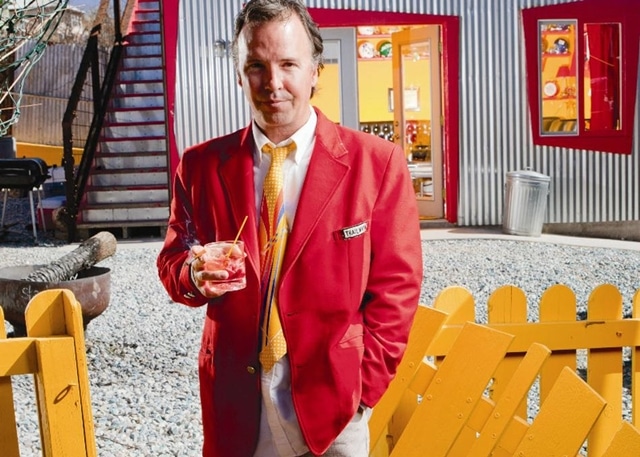 March 14th | 10pm – 11:30pm | Esther's Follies
Attending: Doug Stanhope, Brendon Walsh , Glenn Wool, Morgan Murphy
A hero among comics, Doug Stanhope is one of the most brilliant stand-ups working today. He's opinionated, uninhibited, brutally honest, and a unique mix of substance and chaos. Stanhope hosts a lineup of some of his favorite comedians for a night that will certainly not be for the easily offended. Seeso will tape back-to-back performances so all festival attendees are invited to take part in this special event.
__________________________________________________
Fits and Starts (Film)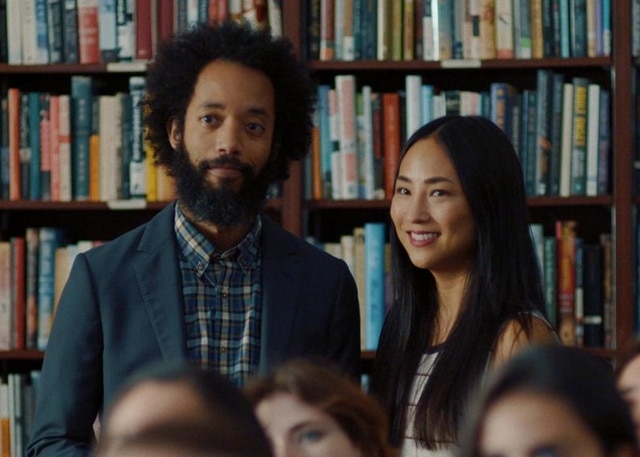 March 10 | 9:30pm – 10:54pm | Stateside Theatre
March 12 | 10:30am – 11:54am | Alamo Lamar D
March 15 | 3pm – 4:24pm | Alamo Lamar E

Starring: Wyatt Cenac, Greta Lee
Directed by: Laura Terruso
Art House Film Funny!
David Warwik is a struggling writer who has been toiling away at the same novel for years. His wife Jennifer is a hot young literary figure, who has just released a new masterpiece. When her publisher invites the couple to an artists' salon at his home in Connecticut, the pair embark on a twisted journey, and David must face his demons and try to "not be weird" among the waspy salon guests and competitive art set in attendance. He encounters a dentist with publishing aspirations, a book critic full of condescending advice, a fellow writer who may know his wife a little too well, an old "friend," and a high powered bipolar literary agent who just might be able to help him…for a price.
__________________________________________________
CAPPA (Music)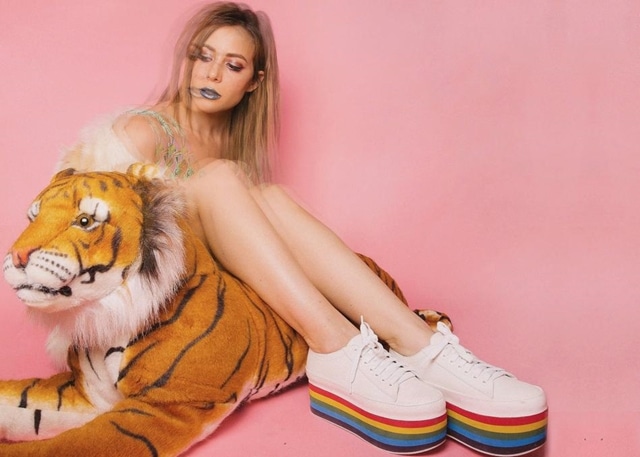 March 14 | 11:30pm – 12:10am | Tellers
Listen: https://www.iheart.com/artist/cappa-30787576/
Take a listen and maybe a chance on a new artist!
Originally hailing from outside of Philadelphia, Carla Cappa started writing songs at just seven years old. Her song "I'm Not" won her 1st place in the USA Songwriting Competition. Landing a showcase that brought her to Nashville, TN, she moved shortly after to pursue her music career. The young artist released a series of singles which landed her traction on Sirius XM 20 on 20, Buzzfeed, and eventually led to a feature as a background vocalist for Passion Pit's live VEVO sessions.
Developing a distinct new sound, Carla Cappa launched her new, long-awaited project CAPPA, dropping her official self-titled EP in April 2015. CAPPA's singles began floating around popular internet sites such as SPIN, Alt Press, Noisey, Nylon, Glamour and many more. Her single "Hush" was described as "a little gem of a pop classic, think Broods in the beat with Grimes on vocals and that thing where Taylor Swift is always talking about what color dress she's wearing" by popular music blog All Things Go and later was featured in a Victoria's Secret ad. Not letting any time pass by, CAPPA began releasing new singles fall of 2015 which brought her to over 8 million Spotify Streams. In fall of 2016, she released her second EP "Queen of Hearts" alongside a U.S. tour, which appeared on Spotify's New Music Friday and got her several write ups from Entertainment Weekly as an artist to watch.
__________________________________________________
Baby Driver (Film)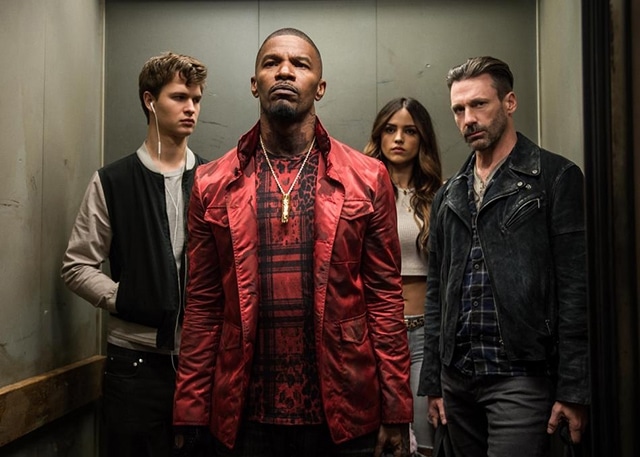 March 11th | 9pm – 10:53pm | Paramount Theater (World Premiere)
Starring: Ansel Elgort, Jamie Foxx, Kevin Spacey, Jon Hamm, Lily James, Jon Bernthal
Directed by: Edgar Wright
We love Edgar Wright and expect some pretty great characters out fo this film!
A talented, young getaway driver (Ansel Elgort) relies on the beat of his personal soundtrack to be the best in the game. When he meets the girl of his dreams (Lily James), Baby sees a chance to ditch his criminal life and make a clean getaway. But after being coerced into working for a crime boss (Kevin Spacey), he must face the music when a doomed heist threatens his life, love and freedom.
__________________________________________________
SAINt JHN (Music)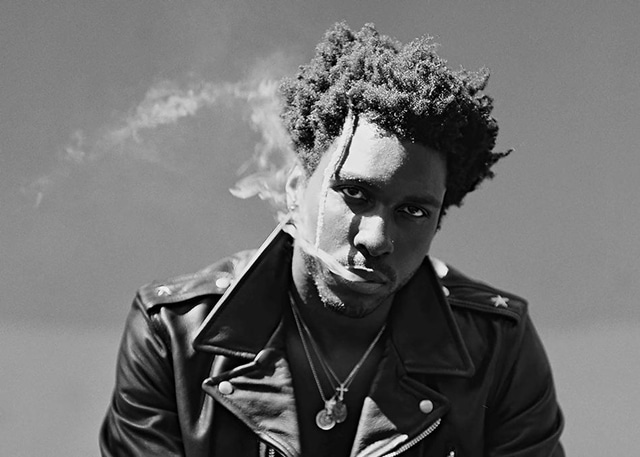 March 16th | 8:15pm – 8:30pm | Stubb's
March 18th |
8:35pm – 8:55pm | Empire Control Room
Listen: https://www.iheart.com/artist/saint-jhn-31276394/
SAINt JHN is an emerging emcee with a sophisticated, dynamic approach to the rhymes he spits. Bringing a cinematic presence and harmonious hooks to his vocals, the Brooklyn-based rapper is gaining recognition for his distinct style.
Influenced by the rich cultures of both cities, SAINt JHN remembers getting hip to Jay Z, The LOX, and Dipset juxtaposed by his time in Guyana, where he was immersed in soca music as well as the sounds of Buju Baton, Beenie Man, and Sound Cat. Upon his permanent return to the States, SAINt JHN began to hone his skills as a rapper – channeling that energy into his early mixtapes – The St. John Portfolio and In Association – which received early support from DatPiff and Pigeons & Planes, who noted, "[SAINt JHN's] brand of hip-hop is intense," then added, "his voice delivers urgency, clarity and passion."
"I want to set the groundwork. I want you to understand that there is a foundation here," he says of his music. "So I am going to introduce you all things that are part of my world. GØDD COMPLEXx is a part of my world. Fashion is part of my world. I am just a conduit for all the things that inspire me."
__________________________________________________
Harmonquest (Comedy)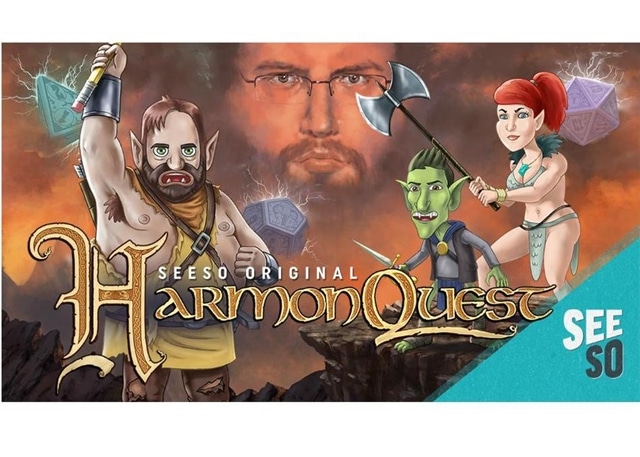 March 13th | 10pm – 11:30pm | Esther's Follies
Special Guest: Jason Mantzoukas
Watching Dungeons & Dragons Live is actually fun and funny, trust us!
Seeso's HarmonQuest explores the world of fantasy roleplaying with Dan Harmon (Community, Rick and Morty). Inspired by Harmon's wildly popular weekly Dungeons & Dragons sessions at LA's Nerdmelt Showroom, HarmonQuest funnels the comedic energy of Harmon, co-host Jeff B Davis, resident Dungeon Master Spencer Crittenden, producer Erin McGathy, and a special guest into creating a completely unique D&D journey that's fun for serious players and novices alike.
Content provided by: reviewnation.net
For more Movie and TV updates, please click below.
Twitter: @reviewnation
Facebook: /filmcritic