Fun phone interview with actor Nathan Fillion talks Con Man: The Game, comic-con life, Guardians of the Galaxy vol. 2, Halloween, Star Wars acting & more!
The full interview is below, some of the questions we ask:
What are your traveling tips?
Who is that celebrity in the game?
Can you tell us about Simon Williams in Guardians of the Galaxy Vol. 2?
Halloween Costumes
Action Figures
and many more.
Con Man is out today for mobile!
More information at:http://conmantheseries.com/game/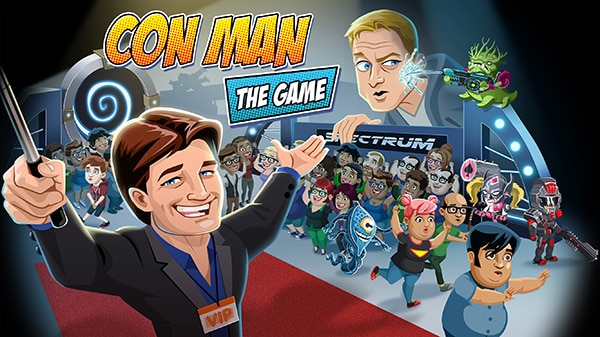 Interview with Nathan Fillion

Con Man: The Game Trailer

Video Credit: Terry King
Comments
comments