Bluetooth Sound Stop – Reviews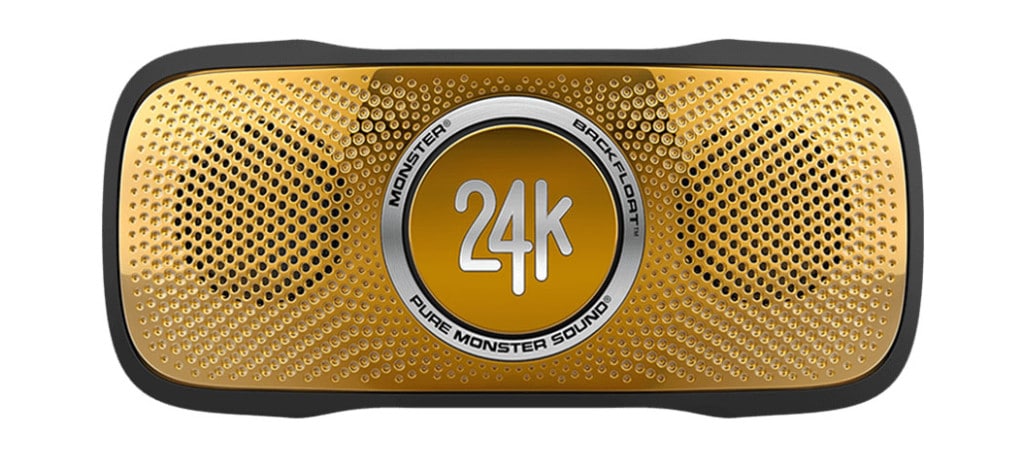 We have touched on sound bars, flat bluetooth speakers you can hang on the wall from Libratone and countless portable speaker options fashioned on hooks, ropes and in boombox form. This time though, we move to the sporty-fun side of bluetooth with a couple of options from Monster Products.
Let's talk In-Ear…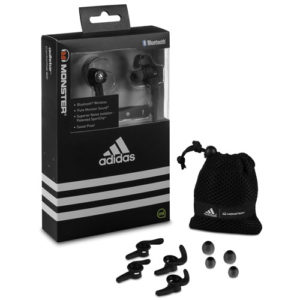 adidas Sport adistar Bluetooth In-Ear Headphones
Bluetooth In Ear Headphones. Ready To Run
$119.95 MSRP
adidas adistar bluetooth by Monster are my favorite In-Ear headphones to date. Some people can use any in-ear headphones with no issue, straight from your iphone box, cheap pharmacy impulse buys or expensive name brands. I am not one of those people, my ears push out headphones like they forgot to pay the rent. So I was skeptical about adidas adistar for sure.
As it turns out though, I shouldn't have worries. Adidas knows movement and Monster products know design and technology. They popped into my ear and stayed in to deliver amazing sound and easy connectivity.
Buy it: If you work out, sweat a lot or just have ears that dislike ear buds, these headphones are for you!
Features include:
– Pure Monster Sound™ for incredible audio
– Dynamics and deeper bass
– Bluetooth® wireless (AptX) with 5 hour battery
– Superior noise isolation lets you stay focused
– Fully customizable for best fit that stays in your ears
– Patented SportClip™ system (3X) and Ear-tips (5X)
– Super comfortable, you can wear for hours
– Sweat proof and washable
– ControlTalk™ Universal for control of music and calls
Splish-splash Bling Boom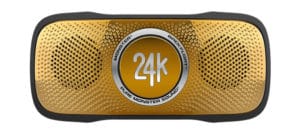 SuperStar BackFloat Waterproof Bluetooth Speaker
Rugged compact Bluetooth waterproof and floating speaker. There's a party in your pool, and SuperStar BackFloat is throwing it. It's also a speakerphone.
Designed for all weather use, the Superstar Backfloat is back! I got my hands on the new 24k backfloat to bling out pool parties and bubble bath tub time. Waterproof means something when its made by Monster Products and I through this baby into as many pools of water as I could. It floated to that top without missing a beat.
Buy it: Perfect for spring break, pool time fun and break-dancing in the rain!
Features:
The Waterproof Bluetooth Speaker that Floats!
– Waterproof*
– Floats in water
100% Pure Monster Sound
– Voluminous, powerful sound, even outdoors
– High volume without distortion
– Two front full-range drivers for clarity and coherence
– Bass radiators for nice, tight bass response
– Meticulously voiced to maximize audio quality of digital music
Comments
comments